Home » Apps » Tube Status
Tube Status
Instantly see the current status of all London Underground tube lines and DLR. Colour-coded by line, this app shows current alerts identifying any problems with each line.
Download from the Palm App Catalog or look at the TubeStatus source.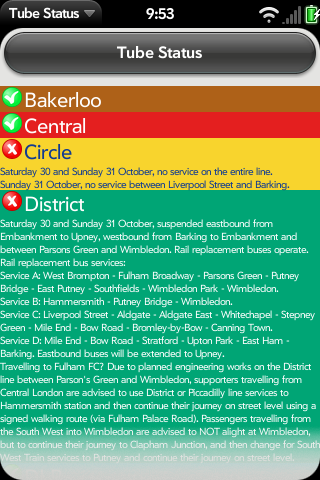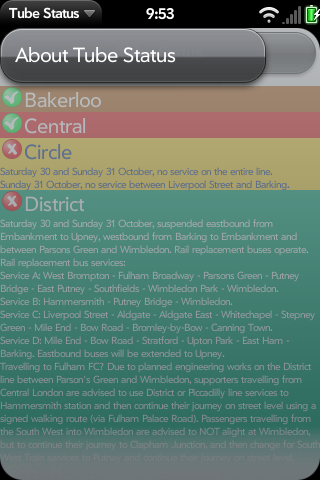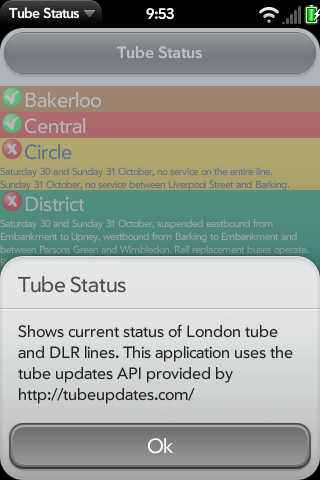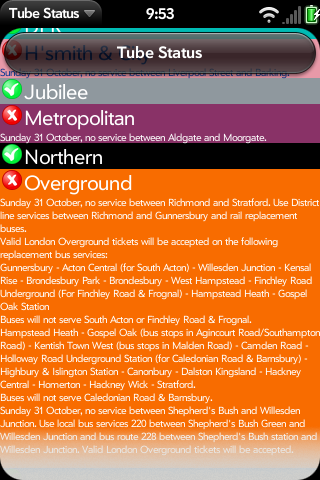 This app uses the tube updates API provided by Ben Dodson - for more information, see the API documentation.