As the UK basks in record temperatures ("Scorched Britain", "Havoc on hottest day for a DECADE", " travel disruptions and health fears as temperatures soar", "Record-Baker", "Heatwave UK"), I've been running the air conditioner at home rather more frequently in a desperate attempt to avoid melting.
I was intrigued to know what it costs. According to the label on the side of the AC, it uses 930 watts of power. UK Power has a handy running costs calculator, which does the work for me.
Assuming I use the AC for 6-7 hours a day for a month, it would cost me an extra £19.08 to keep cool*: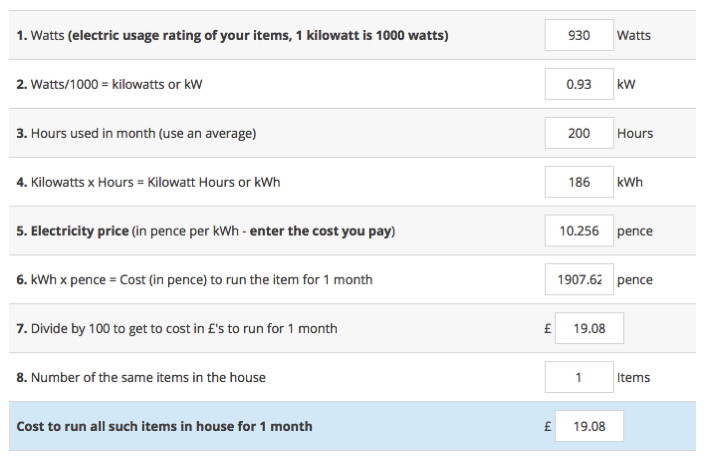 Not bad! Especially as it's unlikely this heatwave will last very long at all (certainly not 30 days), so the cost will be significantly less than that. In fact, expenditure is still going to be lower than in the middle of winter, based on First Utility's handy usage chart: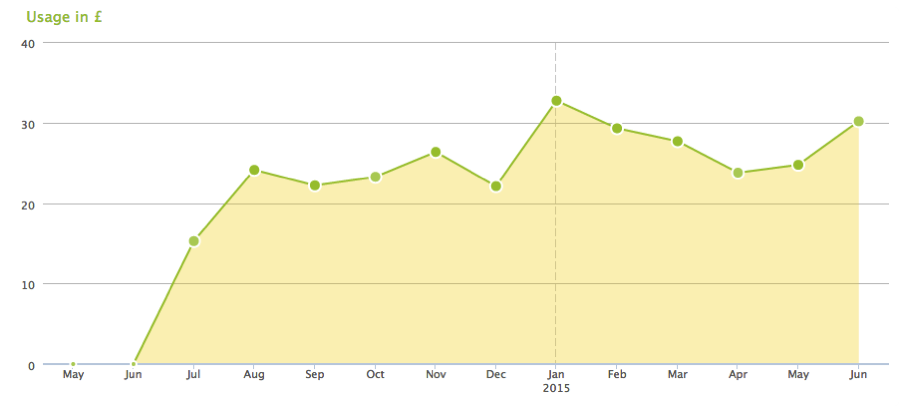 And since I use less electricity than the average house (even though I'm usually working from home), I can relax in the cool, cool, breeze coming from the AC.

Now all I need is a fridge full of cold beers.
* I am of course ignoring the environmental impact of this, but there's little I can do until I am able to move to a house built on more sound ecological principles.